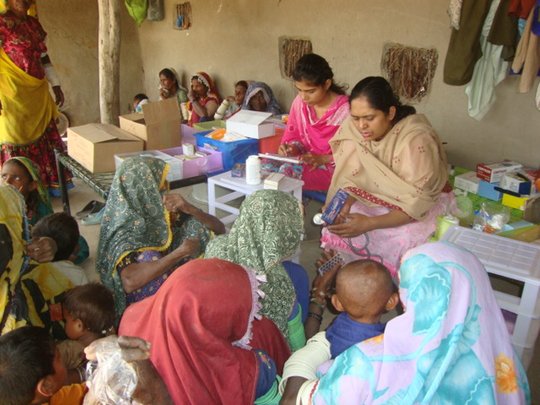 Summary
Provide ANC, PNC, FP and Delivery Services at the MCH Coverage Centre: A certified birth attendant or Lady Health Visitor (LHV) holding minimum 02 years diploma in MNCH services will be hired locally or from adjacent UCs to provide ANC, PNC, FP and delivery services at the centre. She will report on daily and weekly basis to AHD project coordinator, will maintain patient records and develop profiles of pregnant women and CBAs getting FP services.
What is the issue, problem, or challenge?
Far flung areas of Jati, District Sujawal, where MNCH services are very poor due to the issues of access to Govt health facilities and poverty. The targeted populations have consequently suffered heavy damages to shelter and livelihoods as a result of consecutive floods in 2010. Most of the deliveries are done in very unhygienic conditions at the hands of Traditional Birth Attendants (TBAs). Villagers discussed their women face sever complications related to pregnancies.
How will this project solve this problem?
Provide ANC, PNC, FP and Delivery Services at the MCH Coverage Centre: 1. Personal Hygiene, 2. Importance of ANC, PNC and birth spacing 3. Importance of immunization 4. Birth preparedness 5. Delivery Services.
Potential Long Term Impact
Provide Family Planning consultancies including FP services for the catchments of 9,000 families in UCs Jati & Kar Malik, District Sujawal.
Funding Information
Total Funding Received to Date: $340
Remaining Goal to be Funded: $24,660
Total Funding Goal: $25,000